Seattle Workplace Injury Attorneys
We represent injured workers throughout the State of Washington. Workplace injuries occur in a variety of contexts and often involve severe injuries that affect your livelihood. Washington law allows you to pursue several different avenues of recovery depending on your specific situation.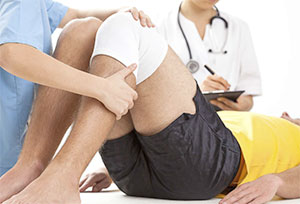 Oftentimes, your on-the-job injury resulted from the negligent acts or carelessness of another person or company. For example, if you are injured on a construction site due to poor decisions made by a general contractor or another subcontractor, you may have a claim against this other "third party." LNI maintains a website that explains third party claims.
Washington law allows you to pursue a Third Party Claim. If you drive a truck or car as part of your job and are rear-ended by another driver, you can pursue a claim against the other driver. Even though you have an LNI claim, you can separately hire an attorney and pursue the person or persons who caused your injuries.
Washington law, however, does not permit an injured worker in most circumstances to bring a lawsuit against an employer, even if the employer was negligent. Sometimes this distinction is not clear. If you are injured while at work or suffer a workplace injury, our attorneys can help you in a number of ways. We offer free consultations to allow you the opportunity to sit down with a lawyer or speak with a lawyer who can figure out your options.
If you are injured while at work, you likely have already contacted or heard from the Department of Labor & Industries or "LNI" as it is popularly called. LNI is responsible for overseeing and implementing Washington's system of industrial insurance. Many employers pay premiums to LNI which then gives workers coverage for their on-the-job injuries, including payment for lost wages, medical expenses, and disabilities. Some employers are "self-insured." If you work for a self-insured employer – commonly large corporations – you may have dealt with claims adjusters at one of the number of claims management companies such as Rawlings or Sedgwick.
For more information about worker's compensation claims, please visit our workers comp section or contact our Seattle Workplace Injury Attorneys directly at (206) 826-5160.